As if I didn't have enough new books to read, I got sucked back into some re-reading.
Reading this for entertainment and writing inspiration.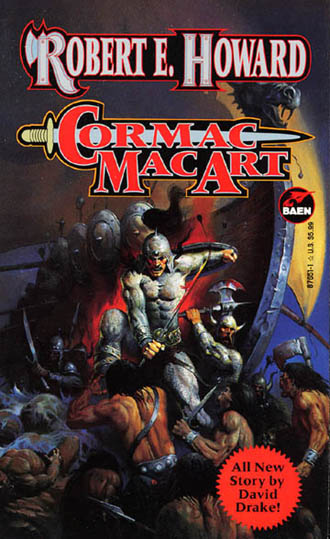 Cormac Mac Art is, perhaps, Robert E. Howard's least realized hero. There were no sales in his lifetime, only two completed tales, and some fragments and outlines.
I don't know why these stories appeal to me so much. Perhaps it is the Irish connection; or the Viking adventure - or both.
I don't remember if I read these before I read Conan or not. Maybe this was my first realization that Howard had various series of tales featuring different heroes aside from Conan.
For those who don't know, Andrew Offutt revived the character in
a series of pastiche novels
during the 1970s/early1980s. I have all of them, but I've only read three so far.
Unofficially,
David Drake contributed a novel, The Dragon Lord
, as well. It's a fun read, if you get a hold of it.